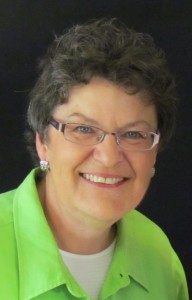 Home: North Saanich, British Columbia, Canada (on Vancouver Island)
Daphne began sewing as a young girl, making outfits for dolls and then clothing for herself and her children. She made her first quilt in 1980 and began her exciting journey as an internationally respected quilter, author and teacher in 1990.
Daphne designs patterns for her company Patchworks Studio, has written 5 quilting books and filmed an instructional DVD teaching her Give & Take Appliqué technique. She designs patterns for new fabric collections for Northcott Fabrics and is a sales representative for the company on Vancouver Island. She writes the regular product review column for the Canadian Quilter magazine.
About her teaching, Daphne says: "Teaching is the activity that feeds my soul. The interaction with students is one of the joys in my life. I love meeting other people who share my passion for fabric and creativity."
Daphne has over 25 years experience in traditional and contemporary quilting and has extensive teaching and presentation experience at major quilting conferences and for guilds and shops throughout North America. She has been a guest instructor on five quilting cruises and teaches online at the Academy of Quilting.
Daphne was a nominee for 'Teacher of the Year' (2013) sponsored by the International Association of Creative Arts Professionals. Her work has been exhibited in major competitions in Canada and the United States. She is a member of professional organizations in Canada and the United States.
Daphne's Teaching Philosophy:
My goal as a teacher is to encourage students to try new techniques in a supportive environment. I want them to have fun, expand their skills and enjoy the creative process. I strive to create a safe place for them to experiment with ideas and methods they may be trying for the first time.
I have studied how students learn and tailor my workshops to accommodate these differences, providing detailed handouts, oral instructions and hands-on demonstrations. I consult individually with students throughout my workshops to guide their progress, provide feedback and answer questions. My students most often comment on how supported and encouraged they are in my workshops.
Visit Daphne's Website for more info and photos of her quilts.