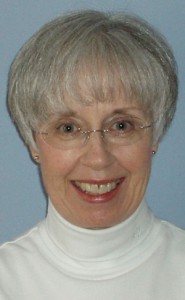 Home: Simpsonville, South Carolina
In 2008 a local quilt shop asked Joan to teach a class on one of her first bargello jackets and Figure Flattering Quiltwear was born.
Joan designs and publishes her own line for Quiltwear patterns for ladies of all sizes and shapes, and she means all sizes and shapes. If you are bored with the programs at your guild meetings, try "I don't want to look like I've been hit by a paint truck", OR "Quiltwear I can wear out to lunch with my non-quilting friends".
A Lecture and Trunk shop with Joan is fun as well as informative. Her jacket patterns are grouped by body type to make the selection process easier. Jacket workshops always start with a short fitting. Student literally try on sloper muslin jackets in a variety of sizes and body types, then jump right into creating their own unique garments.
If you tired of those old doughty sweatshirt jackets then check us out at Figure Flattering Quiltwear for ALL ladies bust measurements 32"-57", petite-plus sizes. Take a good look at her Gallery of Garments for inspiration and her Classes for your next guild workshop.