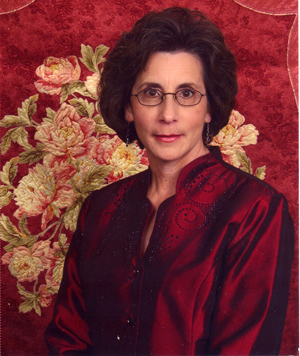 Home: Madison, Wisconsin
Specialty: Heirloom Machine Quilting
Joanie Zeier Poole, is an award-winning quilt maker, teacher, pattern designer and author. Over the past ten years, she has taught thousands of students to use their sewing machine to join fabric layers into quilts. She recognizes that magic can happen in the classroom because it happened to her! As a student of master domestic machine quilter Diane Gaudyski, Joanie elevated her skill to a level that she taught alongside her mentor at the Harriet Hargrave Machine Quilting Celebration. She now teaches at major quilt shows and at numerous guilds and shops across the country.
This inspiring entrepreneur uses heirloom machine quilting techniques to create quilts that have earned many Best Machine Quilting awards at national competitions. Joanie began the new millennium by returning to school and earned a degree in Graphic design. Through her company, Heirloom Quilting Designs.com, she uses her computer skills to create a line of original and uniquely elegant Quilting Design Collections, is producing a Quilting for Life DVD series, and to date, has authored and illustrated four books sharing her expertise in machine quilting.
Joanie's workshops target quilters of any skill level. In her hands-on, follow the line free-motion and hand guided background fill pattern workshops, students experience comfort in knowing that classes are never based on prior knowledge or skill. A PowerPoint presentation introduces each topic, illustrated with step-by-step photos of the essential concepts. Time is then allowed to practice these procedures before putting them into action on the original project specifically designed for the targeted skills. Joanie's Choosing, Using and Adapting Quilting Design class encourages and enables students to add their own unique personality to the function of holding the layers of their quilts together.
Contact Joanie to schedule workshops and lectures targeted to the needs of your group at Joanie@heirloomquiltingdesigns.com.