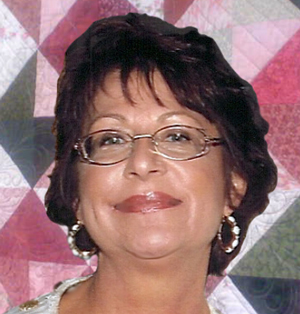 Home: Jacksonville, Florida
Sally is the author of the books: Pathways to Better Quilting, Hooked on Feathers, From Quilt Top To Quilted, and she is the creator of The Language of Quilting and Terry Twist Designs.
Sally helps all levels of machine quilters make-it-up-as-you-go with Free Motion Freedom Feather and Fills Classes with "wiggle room" for both sitdown and standup quilters.
She offers a 15+ quilt trunk show on How To Choose and Coordinate Machine Quilting Designs, lectures on Color and Modern Quilts and Running Specialty Threads.
Her Website is http://www.sallyterry.com and her videos can be found on YouTube.