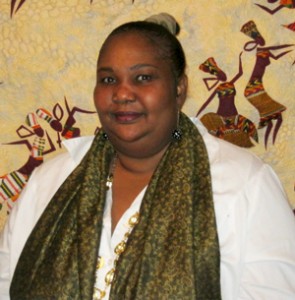 Home: Portland, Oregon
Wendy Mamattah is owner of Braid and Stitch, Wendy is an internationally Published and recognized award winning quilt and textile artist, she is also a journalist, art blogger and quilt pattern designer. Her works and patterns have been featured internationally in American Quilter magazine and on the Quilt show With Alex Anderson and Ricky Tims. She lives in Portland Oregon.
Wendy is from Ghana in West Africa, and has always loved working with fabrics. She recalls as a child at age five in primary school, she received prizes for needlework instead of English or Geography which made her realize that there was a part inside of her that loved to create.
Wendy's works to date have mainly been featured in International reach magazines, E magazines, major news publications and blogs, her works have hang in galleries in the Pacific Northwest. Wendy's works continue to evolve in both subject matter and technique, recurring throughout in strong, clear color, texture, visual impact, and meticulous detail. She loves the colors of nature, those colors that can be imposed on the real world to see it in a new way.
Wendy lectures in West African symbolism, and teaches workshops in Silhouette applique which depict a lot of Africa, African fabric, and dance, she also works and teaches in other mediums such Impressionistic art, popularly known in art quilting as the Confetti technique, the rest are painted quilted abstract, Mosaic, and her stunning under water pieces.
Website ~ www.braidandstitch.com
Pattern Website ~ www.braidandstitch.etsy.com
Blog ~ www.quiltednonsense.blogspot.com