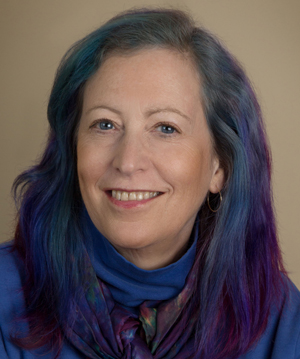 Home: Berkely, California
Lynn Koolish is a fiber artist, teacher, and author. She is most known for her bright colors and hand-dyed fabric. She also creates mixed-media fiber art collages.
She offers single day and multi-day classes in fabric dyeing (including beginning, shibori, and water-soluble resists), mixed-media / alternative surfaces collage, fabric painting, and improvisational design and piecing. Her classes are process oriented giving students freedom to explore and experiment.
Lynn also offers 45 minute slide talks on her journey as an art quilter (Confessions of an Eclectic Quilter); Fabric Dyeing; Alternate Surfaces to Paint, Stitch, and Embellish; and Creativity From the Inside Out.
She has written/co-written 5 books including Fast, Fun & Easy Fabric Dyeing, The Wonderful Colorful Wonder Wheel of Color (with Kerry Graham and Mary Wruck), Innovative Fabric Imagery for Quilts (with Cyndy Rymer), and More Photo Fun (with the Hewlett-Packard Company and Cyndy Rymer). She also has a DVD: Lynn Koolish Teaches You Printing on Fabric
Website: lynnkoolish.com
Instagram: https://www.instagram.com/lynn_koolish/
Facebook: https://www.facebook.com/lynn.koolish
Flickr: https://www.flickr.com/photos/lynnquilter/