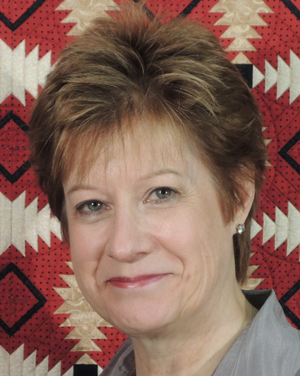 Home: Exeter, Rhode Island, USA
Pat Harrison is a National Quilting Association Certified Master Judge, teacher, author, lecturer, designer, and award-winning longarm quilter.
A retired school librarian and teacher, Pat has been longarm quilting since 1999. She has won numerous awards for her quilts at local, regional and international shows including Paducah and Houston.
Pat enjoys all aspects of quilting, especially all those little gadgets and tips that make quilting more successful and fun. She also enjoys designing quilts using EQ7 for herself and quilting magazine.
Visit Pat's Website, Ocean Waves Quilting Company.